Contact Me Dr. Michele Costanza via email or sign up for one of my courses to get started.
Michele Costanza, Ph.D., Founder and Coach, Coaching Data Global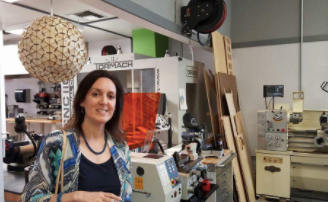 (Photo of me at the Suncoast Science Center, Faulhaber/Fab Lab in Sarasota, FL, USA)
As a personal and executive coach and the founder of Coaching Data Global, I am energized at driving results for businesses and organizations, as well as committed to individuals in their own development and learning journeys. My goal is to help you identify, track, and measure leadership competencies and align the competencies with learning resources.
Read my bio.